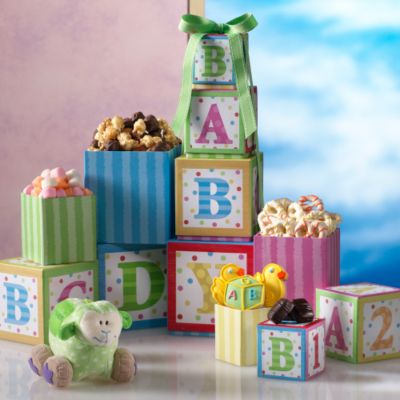 One afternoon you ask for a family meeting. You and your husband have been waiting for the opportunity to share this news. After all are present and sitting you announce: "We're pregnant! Baby is expected ....."
This is joyful news for a family. Ideal as it is, not every woman or couple can announce their baby news this way.
After the announcement one of the first things on peoples minds is
baby-shower
! And what automatically comes to mind when we think on this: fun baby games, layettes, booties, baby toys, ext.
Here I have found the top 10 most given items at a baby-shower:
-Boppy
-Avent Isis Breast Pump
-Baby Bjorn
-Diaper Genie
-Infant to toddler bath
-Bouncy seats
-Baby books
-Sassy toys
-Baby monitor
-Activity gym
Now I personally would eliminate a few of these top pics. Even though considered top pics they are not utterly necessary. All depends on the expectations of the expectant parents for their baby.